Advocate Lubeena Parul
 Lubeena Parul is a young and erudite legal practitioner, who presently serves as an Assistant Legal Aid Defense Counsel in Udham Singh Nagar, Uttarakhand. Furthermore, she is engrossed in the preparation of the judiciary examination, which evinces her tenacious drive to escalate her career and contribute to the domain of law.
Possessing four years of experience in the practice of criminal, civil, and revenue law, Lubeena is a versatile and sagacious lawyer. She has garnered considerable expertise in handling a gamut of cases and has garnered a reputation for dispensing judicious counsel and support to her clients.
Lubeena's academic acumen is equally impressive. In 2019, she graduated with a first rank in LL.B from Soban Singh Jeena Campus, Almora, Kumaun University. Her academic achievements are a testimony to her unwavering dedication and her assiduous toil, and they have been instrumental in shaping her career.
Lubeena's unwavering commitment to the field of law is evinced by her ongoing endeavors to advance her education and expand her knowledge. Her fervor for the dispensation of justice and the upholding of the rule of law has impelled her to pursue a career in the legal profession, and she is resolute in her determination to make a positive impact in the lives of those whom she serves.
Engineer Isrg Rajan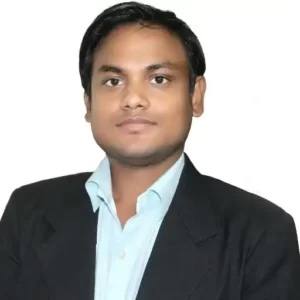 Isrg Rajan is a luminary entrepreneur, engineer, and erudite cyber security connoisseur, hailing from Delhi, India. He possesses an impeccable academic acumen in computer science, having completed his bachelor's degree in computer science engineering from the prestigious Guru Gobind Singh Indraprastha University Govt. of NCT of Delhi. During this epoch, he acquired a comprehensive understanding of software development, app development, and security auditing.
Upon completing his undergraduate studies, Rajan pursued a master's degree in computer science engineering from the same university, during which he developed a profound interest in the domains of cyber security and ethical hacking. He expended several years of his illustrious career in this sphere, obtaining extensive exposure to discerning and mitigating security vulnerabilities.
Rajan's innate passion for cyber security culminated in the founding of Vakil Dial, a pioneering platform that dispenses legal counsel to startups and small-scale enterprises. He also founded several other platforms that cater to the requirements of the tech industry. Through these platforms, he nurtures and mentors budding entrepreneurs, enabling them to navigate the convoluted interstices of technology and business.
Apart from his entrepreneurial enterprises, Rajan also provides erudition in the field of IT and security. He has conducted training sessions at the headquarters of the Union Public Service Commission, where he imparts his knowledge and expertise to government officials and other industry professionals.
Advocate Mohd. Miraj
 Mohd. Miraj is a distinguished legal professional, presently serving as the Chief Legal Aid Defense Counsel in Udham Singh Nagar, Uttarakhand. With his unerring expertise and dedication to his field, he has established a reputation as one of the foremost legal authorities in the region.
Hailing from Uttarakhand, Mohd. Miraj demonstrated a keen interest in the law from an early age. Fueled by his passion for the subject, he pursued his academic goals with great zeal and graduated from D.S.B. Campus Nainital in 2004. Following this accomplishment, he went on to obtain his LL.B. from S.S.J. Campus Almora in 2007.
Upon completing his education, Mohd. Miraj was granted admission to the bar and received his Bar Registration number UK 381/2007 Bar Council of Uttarakhand. He then embarked on his professional journey, devoting himself to aiding those in need. Throughout the years, he has gained vast experience working on a diverse range of cases, including criminal, civil, and family law matters.
Renowned for his unparalleled legal acumen and poise, Mohd. Miraj has established himself as a distinguished leader in the legal community. He is widely recognized for his capacity to handle intricate legal issues with ease and his unwavering commitment to his clients. His professionalism, integrity, and steadfast devotion have earned him the admiration and respect of his peers and clients alike.
Throughout his career, Mohd. Miraj has remained dedicated to his core mission of assisting the underprivileged, and he remains a fervent champion for justice and equality. With his extensive legal knowledge and experience, he serves as a valuable asset to the legal community, and his contributions are sure to make a lasting impact for years to come.